Susann Patuschka › Deutschland, P.R. China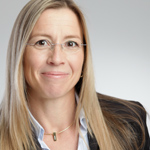 Susann Patuschka is an international trainer and coach. She specialises in solution focussed training and coaching, enabling clients to get a grip on future challenges.
Her main areas of focus are:
• Intercultural Business Communication • Leadership: leading yourself and leading others • Communication and conflict solving • Consultant for System Dynamics • Team Development • Health Coaching
Having lived and worked in the P.R. China and the Czech Republic for more than 8 years, Susann draws upon both personal experience and research in working with different cultural groups. Her strong business background is born from years of experience in the banking field before becoming an International Corporate Trainer.
Based on the concept of Theme Centred Interaction, Susann varies her methodology to keep the balance between the participant as an individual, the training team as a group and the current subject. Her workshops are highly participatory, motivating and solution focussed.
Short inputs alternate with practical exercises. She includes on the spot skill practice and case studies, as well as action learning tools. Participants trust her approach and feel at ease in the training and workshop sessions.
Barbara Young-Maags › USA, Deutschland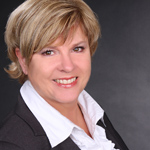 Barbara Young-Maags specializes in training and coaching for international groups and individuals aiming to optimize their communication and leadership skills.
Having completed studies in the USA and Australia, she builds on over 30 years in the field of adult education and development on 6 continents. Her clients include both corporate giants and middle-sized companies in the banking, aviation, pharmaceutical, consumer goods, machines and food industries. Leading the Language Service for an international multi-metal company gave her the expertise and insight needed to deliver professional and practical leadership training at all levels.
Individual managers benefit from Barbara's support in preparing and carrying out high-level presentations and sales negotiations on the global stage.
Barbara's participants value her combination of innovative and inspiring training activities, as well as her empathy and enthusiasm. Working on real-life scenarios and practice-oriented cases ensure a ready transfer in working life.
Nadeschda Lazko › GUS, Osteuropa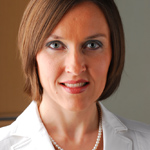 Coming soon
Lina Siri › P.R.China und Taiwan, Deutschland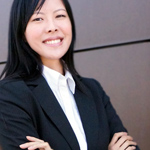 Lina Siri is a German-born Chinese, who studied Chinese Studies (M.A.), Psychology and Law at Johann-Wolfgang Goethe University in Frankfurt/Main, Germany. She was working for a Chinese governmental institution and accompanied Chinese delegations in Germany for many years, thereby gathering extensive experience in collaborating with Chinese partners.
In both her professional and private life, she has often experienced intercultural differences in collaboration between Germans and Chinese. Based on her personal cultural background, professional knowledge in intercultural consulting and substantial experience in German-Chinese co-operation, Ms. Siri is now working as an intercultural trainer. She assists and consults companies and organizations that wish to establish contact with Chinese businesses or would like to collaborate more effectively with existing Chinese business partners.